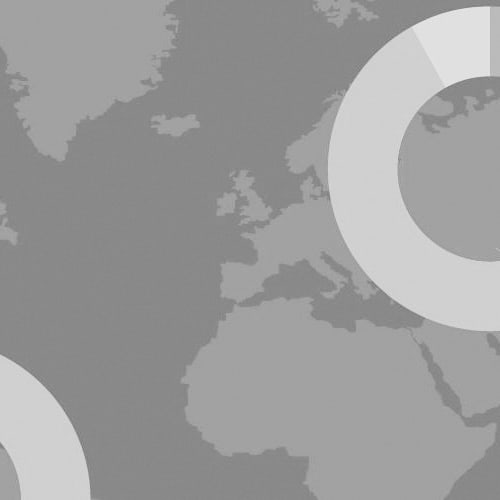 Healthcare Sector Advisory Insights: Finger on the pulse
Selected highlights of sector-specific advisory activity happening across North America right now.
Asklepios BioPharmaceutical to be acquired by Bayer
Bayer have announced the acquisition of Asklepios BioPharmaceutical, Inc. (AskBio), a US-headquartered biopharmaceutical company specializing in the research, development and manufacturing of gene therapies across different therapeutic areas.
Under the terms of the agreement, Bayer will pay an upfront consideration of US$2 billion and potential success-based milestone payments of up to US$2 billion.
Credit Suisse is serving as financial advisor to Bayer, while Baker McKenzie is serving as legal counsel. JP Morgan is serving as financial advisor to AskBio, while Ropes & Gray is serving as legal counsel.
---
ADVANZ hires Jefferies to advise on sale talks
ADVANZ Pharma, a pharmaceutical company, has hired Jefferies to advise on a potential sale process. The company said it has received preliminary approaches from certain entities and is in talks with them.
ADVANZ added that it has received preliminary approaches from, and is in initial discussions with, third parties who have indicated that they are interested in acquiring some or all of the shares in ADVANZ. These discussions are at a very preliminary stage and no formal offers have been put forward.
---
Nuvation Bio going public via merger with SPAC Panacea Acquisition
Nuvation Bio Inc., the New York City-based biopharmaceutical company, and Panacea Acquisition Corp, a special purpose acquisition company (SPAC) sponsored by EcoR1 Capital, have entered into a definitive business combination agreement.
Upon closing of the transaction, Panacea will be renamed Nuvation Bio Inc. (the Combined Company); its common stock is expected to remain listed on the New York Stock Exchange under the new ticker symbol "NUVB".
Jefferies is acting as lead capital markets and financial advisor to Nuvation Bio. BMO Capital Markets, BTIG, RBC Capital Markets and Wedbush PacGrow are also acting as advisors to Nuvation Bio. Cooley is acting as legal counsel to Nuvation Bio.
Cowen is acting as financial advisor to Panacea and private placement agent. Skadden Arps Slate Meagher & Flom is acting as legal counsel to Panacea.
In addition to the approximately US$144 million held in Panacea's trust, a group of premier healthcare investors has committed to participate in concurrent equity financings totaling slightly more than US$500 million at US$10 per share.
Investors include lead investor EcoR1 Capital, an existing Nuvation Bio shareholder that has committed to invest US$50 million, including its US$25 million forward purchase agreement, as well as new investors 683 Capital, Ally Bridge Group,
Avidity Partners, Deerfield Management Company, Irving Investors, Monashee Investment Management LLC, OrbiMed, Wellington Management, and other existing Nuvation Bio shareholders, including The Baupost Group, Boxer Capital of the
Tavistock Group, Fidelity Management & Research Company, LLC, Omega Funds, Perceptive Advisors, Redmile Group, and Surveyor Capital (a Citadel Company).
The Combined Company is expected to have cash resources of more than US$850 million at the closing of the transaction.
---
DocDoc seeks advisors for capital raise while fielding inbound interest
DocDoc, a Singapore-based artificial intelligence (AI)-powered virtual network of physicians and hospitals, is gearing up for a capital raise early next year, according to CEO Cole Sirucek.
The company will seek more than US$50 million to support geographic expansion. The company operates in Hong Kong, India, Indonesia, Malaysia, the Philippines, Singapore, South Korea and Thailand, and has plans to expand into the US, Australia, the Middle East and the UK.
DocDoc is "talking with advisors now and will probably hire several," Sirucek noted.
In the meantime, the company is fielding increasing approaches from strategic companies and "having discussions" about a potential sale, he added.
Potential buyers of DocDoc previously named by this news service include tech giants such as Google, Amazon and Tencent; fintech companies such as Ant Financial Services, a division of China's Alibaba; global insurers such as AXA and AIA Group; large insurance brokers such as Aon and Marsh & McLennan; reinsurers such as SwissRe and Lloyd's of London; hospital systems such as IHH Healthcare; and medical and travel security services firms such as SOS International.
Since its inception in 2012, DocDoc has raised approximately US$25 million from financial investors around the world. The company will primarily target local strategic investors in the upcoming round, though it remains open to financial and strategic investors globally, Sirucek said.
DocDoc is projecting more than US$10 million in contracted revenue in 2020 and US$50 million in sales by mid-2022, according to Sirucek. A portion of revenue is recurring, with the rest stemming from a percent of cost-savings for its clients. The company is "pretty close" to break-even.
Valuation multiples for high-quality digital health assets are aggressive right now, the CEO said, topping 10x revenue in some cases.
Sirucek said the COVID-19 pandemic "slid everything back around six months" but that DocDoc within that time doubled the size of its pipeline.
In September 2019, Sirucek said that DocDoc planned to raise its next round of capital in early 2020. He explained that the company subsequently gained significant traction and felt it could command a higher valuation by waiting several more months. COVID-19 did not play a material part in that decision, Sirucek said.
Sirucek also stated last year that a future IPO in Hong Kong or the US is possible in 2021 or 2022. That option remains on the table, he noted for this report.
DocDoc has the largest doctor network in Asia with more than 23,000 doctors and roughly 800 hospitals and clinics. Using AI, its discovery engine finds a best match between a patient's unique needs and a highly qualified doctor to treat their condition. Clients pay a subscription fee per member and the service is free of charge to doctors and patients.
The company has three large insurance company clients (including Prudential Europe) and around a dozen Fortune 100 clients. It is receiving increasing interest from governments, Sirucek said.
DocDoc's peers include China's Ping An Good Doctors, a division of Ping An Healthcare and Technology; India-based Practo; New York-based ZocDoc; China-based WeDoctor, Warsaw-based Doc Planner and Indonesia-based HaloDoc, according to Sirucek.
Sirucek and his wife Grace Park, the company's president, founded DocDoc. Investors include Hong Kong- and London-based Adamas Finance Asia, Hong Kong-based Cyberport Macro Fund and Vectr Ventures, Malaysia-based Hong Leong Financial Group, Singapore-based Jungle Ventures, and California-based SparkLabs Global Ventures and 500 Startups.
DocDoc uses law firms include Rajah & Tann and Osborne Clarke.
---
Gynesonics weighs strategic options for women's health device
Gynesonics, a women's health medical device company, is considering its next capital event, which is likely to take the form of a pre-IPO financing, said CEO Chris Owens.
The Redwood City, California-based company could tap existing investors, which include Bain Capital Life Sciences, for an internal raise or could engage new crossover funds in advance of a potential IPO, he said.
Gynesonics is also considering a debt financing and has hired an unnamed lending advisor to provide guidance, he said. Fresh capital would fund the company's 2021 commercial launch of its device to diagnose and treat symptomatic uterine fibroids.
"We also think about the public markets as well, and when we might be ready for that," Owens said. "Could we be ready to go public in 2021 or 2022, and what would that look like? That's one of many options we have available to us."
While Gynesonics has not hired an investment banker to advise the company on options, Owens said he has been in touch with a handful of advisors as the company makes its decision. Owens said Gynesonics will determine its course in the next three to four months.
When asked about companies he considered comparable, Owens named Inspire Medical which went public in 2018 and is now trading at nearly 40x its revenue. Inspire ended 2018 with about US$50 million in revenue. Others include iRhythm Technologies, Glaukos, and Outset Medical, which have market capitalizations of US$6.6 billion, US$2.5 billion and US$1.9 billion, respectively. Owens also named Neotract, which was on a path to an IPO before it was acquired by Teleflex for US$1.1 billion in 2017.
Owens said Gynesonics has also seen takeover interest from strategics in the space. While the company is not actively pursuing a sale, it engages in ongoing conversations with several medical device players, Owens said.
"We try to keep our head down but we listen to all the strategics," Owens said. "I ask questions—what they look for when trying to acquire an organization, what markets they're investing in. They've been very helpful to us as a management team looking at women's healthcare and have been very open with us about the kind of things they'd need to see to reduce risk."
Gynesonics' Sonata System offers intrauterine ultrasound capabilities simultaneously with targeted radio frequency ablation to treat symptomatic uterine fibroids without making an incision. The device has US Food and Drug Administration and European Union CE mark approval, Owens said. Along with the US, Gynesonics will target Germany, Switzerland and the UK as initial geographies to sell its device, Owens said.
The CEO declined to disclose how much capital Gynesonics has raised to date. In its most recent round in January 2019, the company raised US$75 million in an equity financing led by Bain, with participation from existing investors Abingworth, Advanced Technology Ventures, Endeavour Vision, HealthCrest, InterWest Partners, HBM Partners, Correlation Ventures and Hercules Technology Growth Capital.
Women's healthcare companies have seen steadily increasing interest from both financial sponsors and healthcare strategics, said Owen. The CEO cited Medtronic's US$350 million acquisition of Smith & Nephew's gynecology division in 2016 as one of the clearest indicators of increased investment in women's health. More recently, women's health device company Hologic acquired Acessa Health, a developer of a minimally invasive treatment for fibroids, for US$80 million in August.
"We've seen a bit of M&A, but I'd like to see more from strategics," he said. "I think it's a healthy environment."
He added that the option to be acquired by a large strategic at an appropriate exit value is good for innovation and demonstrates to small company investors that "they have a way to get ROI that's separate from the public markets."
EY and Cooley provide accounting and legal services, respectively.
An error occurred trying to play the stream. Please reload the page and try again.
Close